Hey guys! I don't know if I have any active readers who wait for my content, but I would like to apologize for my long hiatus. Life got in the way. Nevertheless, I whipped up my Top 20 Modern Romance Manhwa recommendations. Some of those are completed and every one of these will entertain you, without too much Drama or silly miscommunication and misunderstandings that get dragged out for too long – with some exceptions. Some of them have fantasy elements but I still included them in the list. I hope you like it!
Modern Romance Manhwa Top 1- 10
1. See You in My 19th Life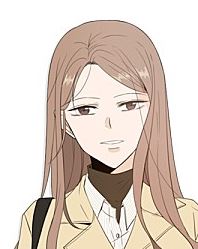 Summary: Buckle up because with this story you're in for a ride. Protagonist Jieum Ban has a special ability: she remembers all her past lives. In her previous life, she met Seoha, a bratty boy with whom she gets along great. Unfortunately, her life ends pretty early but thanks to her ability she tries to reconnect to Seoha. Read it on Webtoons.
You should check it out if you:
like reading a story with the perfect flow (there is drama but it's not unrealistic and not overloaded)
love feeling all the feels
like it when the female lead is assertive, and the male lead is on the receiving end
2. Something about us (Completed)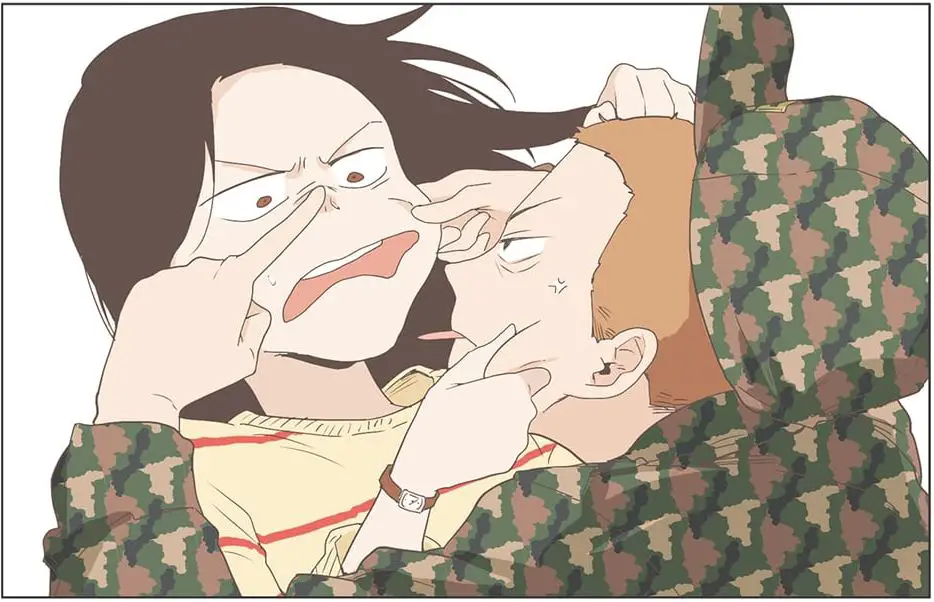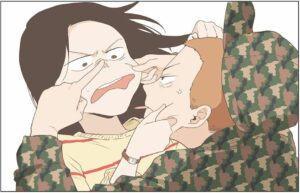 Summary: Han Woojin and Doh Gahoyung are best friends and they get together so well, that even their close friends ask repeatedly if they really aren't together. Both of them didn't even consider being in a romantic relationship until Woojin comes back from his military service and it all starts with a little badump. Check out my review if you want to know more about this Manhwa: Something about us Review.
You should read if you:
like reading a Manhwa with great pacing and calm storytelling
love reading a story where best friends become lovers (is that considered a spoiler?)
like it when storytelling emphasizes feelings rather than superficial and unrealistic plot points
3. Midnight Poppy Land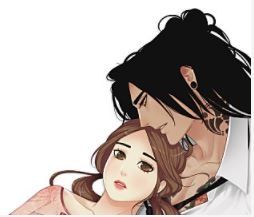 Summary: Small town book editor Poppy has an accident with her scooter in the countryside after getting dumped. The inside of her bag scatters all over the place and while picking up the sheets she also picks up papers she isn't supposed to – while Tora witnesses it. He gets close to her in order to retrieve the papers that have sensitive information on them but they both get along really well. Midnight Poppy Land is a story about one guy who is in the Mafia but doesn't really want to be and a strong bubbly female lead who tries to do her best in life. If you like to read more, check out my detailed review: Midnight Poppy Land Review.
You should readthis Modern Romance Manhwa if you:
love it when the main couple teases each other a lot but has a great dynamic
like to read a story with a female lead that has realistic body proportions
love reading a Webtoon with a dark premise
4. Down to Earth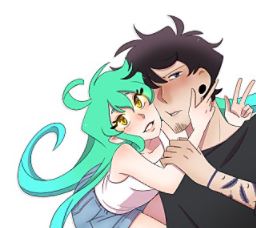 Summary: Kade is currently heartbroken and has a pretty pessimistic outlook on life. One night an Ufo lands in his backyard and with it Zaida literally crashed into his life and changes him with her positive attitude. They both live together and Kade teaches Zaida how to live like an earthling. They have three rules. The third one is: no feelings. Yeah right….
Check out my review if you want to read more details about the Webtoon: Down to Earth Review.
You should read if you:
love reading a story where almost all the characters have a punk rock feel to them
like it when the main characters live together right from the start
love to read about a pessimistic male lead, that is slowly changing his mind and coming out of his shell
5. Swimming lessons for a mermaid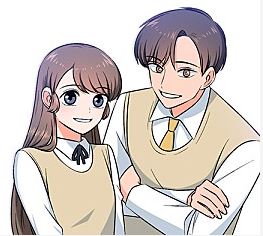 Summary: Although Choa is a mermaid she can't swim. After trying several times she trades her tail for human legs and starts to live with her Dad on land (this happens before the start of the Webtoon). She stills loves the ocean and water though. One day she goes to the pool alone and accidentally falls in because Soo surprises her. After finding out her secret Soo makes her an offer: he wants to teach her how to swim.
You should check this Modern Romance Manhwa out if you:
like it when the female lead has a secret identity
don't mind having a love triangle (with an obvious outcome)
like reading about friendship and character development
6. Seasons of blossom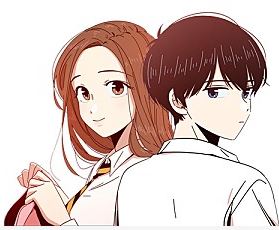 Summary: Seasons of Blossom is a Webtoon that's divided in different parts. First, I didn't like it because I loved the first couple, but the story is written really well. Although this story has a high school setting, it is quite sad, and the dialogue feels mature (although there is some hair pulling and stuff but it's quite fun). It starts off with two friends having feelings for the same guy and a fake relationship – I know, a plot we have seen a million times. Nevertheless, this Webtoon is flowing quite nicely and you should give it a shot.
You should check it out if you: (the first two points refer to the first story)
love it, when the male lead is very direct and seems kind of cold
like it, when the female lead is liked by everyone but lets herself go with the male lead
reading a Romance Webtoon with wholesome friendships
7. Positively Yours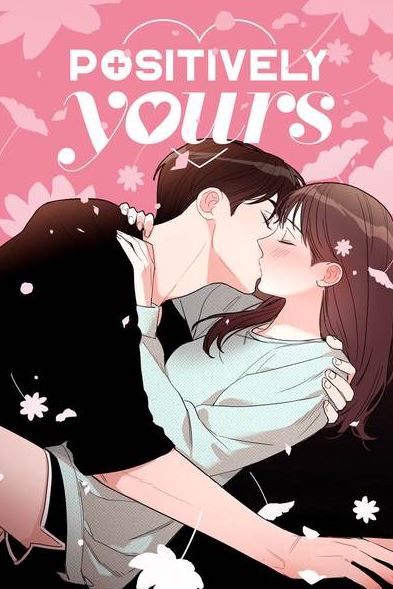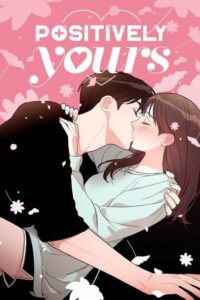 Summary: This story revolves around Doo-joon and Hee-won and starts after they had a passionate one-nightstand. They met at a bar and to Hee-wons dismay she gets pregnant. She wanted to keep the news to herself but fate brings them together and Doo-joon insists on taking responsibility for the baby. This is how their relationship begins. Read my Review for Positively yours if you like to have more info before reading.
You should read this Modern Romance Manhwa if you:
like having your male leads being the perfect package: rich, patient, devoted, good looking – just… good at everything
don't mind when you sometimes want to shake the female lead cause she is so cold and stubborn
love when the pacing is pretty calm, except for the occasional drama
8. A Business proposal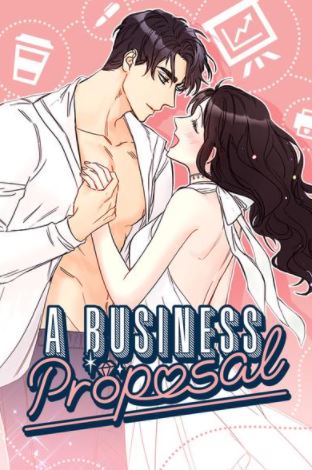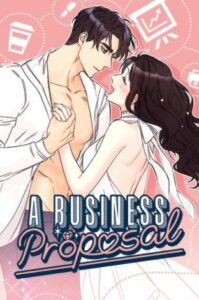 Summary: Ha-ri helps her friend out by going on a blind date for her best friend who is tired of the marriage set-ups by her father. She pretends to be a super-vixen in order to scare potential candidates away but she didn't expect her "opponent" CEO Taemu to be that persistent. He has a goal of his own: he wants to get married in order to not get nagged by his family anymore and he doesn't care who it is. The problem is: Ha-ri is an employee at this company and doesn't want to get exposed.
You should read if you:
don't mind some unnecessary drama that gets prolonged at some point
like it when the male lead is hot, rich and can do everything – precisely the Ceo type
love having more than one couple in a story
9. My Cute Beast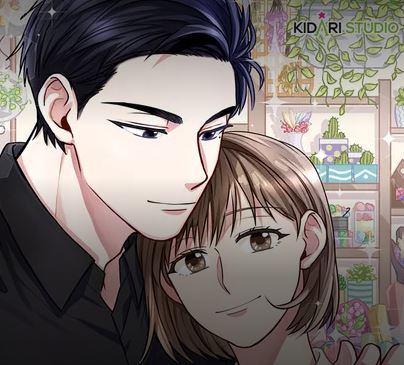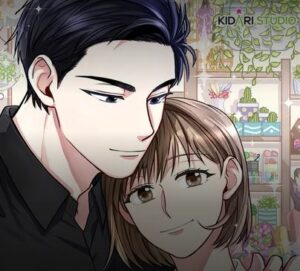 Summary: The two protagonists are pretty different than they appear to be. Da-im is an elementary school teacher but is pretty direct and tells the people her opinions (her nickname is Siberian hulk). On-gyum is a florist who has an intimidating appearance but is pretty shy and soft. They both have on thing in common: They love cats and like chatting about them online. BUT they don't know their real-life personalities.
You should check it out if you:
Like reading a story that plays with stereotypes and turn them around
Don't mind when the characters don't communicate openly in the beginning
Love it when the female lead is ruthless, and the male lead is shy
10. Touch Your Heart (Completed)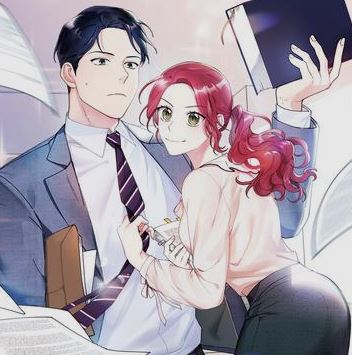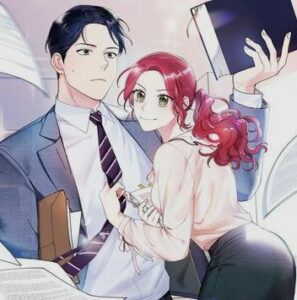 Summary: Yoon-Seo is a popular actress but finds herself not getting any jobs anymore. She is not exactly known for her good acting. One day she gets the chance to have a lead role in an upcoming film but there is one condition: she must become a secretary to practice her role. That's where she meets Kwon, the male lead.
You should read this Modern Romance Manhwa if you:
Like reading a Manhwa with no relevant love triangles
Don't mind when the male lead is pretty judgmental at first
Love reading a Manhwa with a headstrong and funny female lead – and communication
Modern Romance Manhwa Recommendations – Top 11 – 20
11. Act Like You Love Me!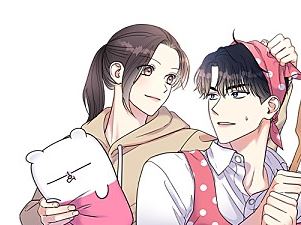 Summary: Ji-eon is in her mid-twenties and completely stressed out. She has no money but tries to get by with a job at a convenience store. One day she gets her hands on a peculiar doll which can control Doyun Nam – a popular actor who suffers from panic attacks. Although their relationship starts off on the wrong foot, they somehow make it work and their interactions are hilarious.
You should read if you:
Don't mind reading a love triangle
Like reading a modern Romance Manhwa with a supernatural twist
Love it when the female lead is a loudmouth and voices her opinions
12. Nice to meet you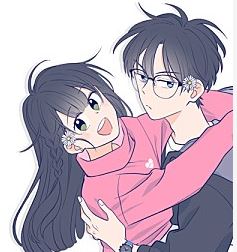 Summary: The scatterbrained university student Mew finds a lost student card and decides to spice up her daily routine by bringing her own card to the lost and found. The cards owner – Daze – is not amused about her little stunt, especially because clutzy Mew breaks his card in the process. But at least Mew succeeded in one thing: Daze keeps running into her and can't seem to get her out of his head.
You should check this Modern Romance Manhwa out if you:
like reading a story with a quirky female lead
love it, when the handsome guy falls for the outsider (of some sort)
don't mind some unnecessary Drama (Season 1 Finale, I'm talking about you) and a really heartbreaking love triangle (I really wish it would have stayed between Mew and Daze…)
13. An Hour of Romance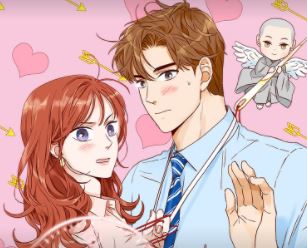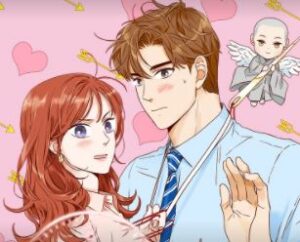 Summary: Jooahn and Dojin work in the same company but couldn't be more different from one another. Jooahn plans out every little detail at work and has a leading position in the company, while Dojin is working as an entry-level marketer and still makes tons of mistakes. But he is adored by everyone at work while the employees are kind of afraid of Jooahn. One day they take a trip to a monastery and a little monk messes with their fates so they change bodies one hour a day.
You should read if you:
like seeing two opposites get together
love having much character development from the main characters
like reading a Manhwa with man hilarious moments (as is to be expected from the body-switch plot point, but the toilet scene was still unexpectedly awesome)
14. Let's Play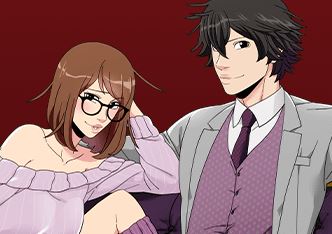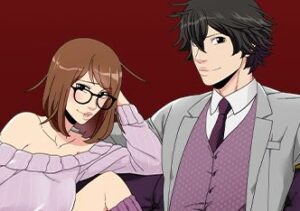 Summary: "Let's Play" has many characters who suffer from Trauma or some sort of mental illness. The way these feelings are depicted is very unique and I think this is also the focus of the story. The only downside is, that there are some episodes where they are only in-game and the story doesn't really move forward. But to give you a quick summary: Sam created her own video game but popular streamer Marshall gives her a bad review after not even playing it properly. His army of fans gives her thousands of bad reviews. To top it off: Marshall is her new neighbor.
You should read if you:
don't mind not knowing AT ALL who the male lead is or what direction the comic is taking
like when a romance story has a very slow burn
love it when the female lead is very sheltered and insecure (she has social anxiety and panic attacks)
15. Unlovable Replacement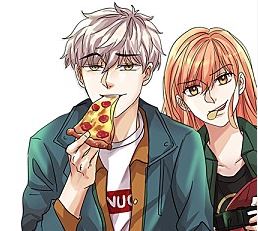 Summary: After his relationship ended Chiko Dryer fell into a slump. One day he orders pizza and involves the delivery girl in a scheme to keep his friend away. That's how their relationship starts but oh boy: November is stubborn. This Webtoon is currently on hiatus and the author didn't post anything for quite some time on Instagram, so it's not clear when it will be back. But before you read: This one is on hiatus!
You should read this Modern Romance Manhwa if you:
love it when the male lead falls in love first
like it when they quarrel a lot but have a great dynamic
don't mind when the female lead is owing money and therefore involved in some shady business
16. Sound Of Bread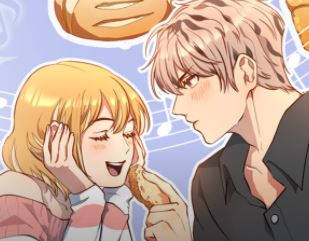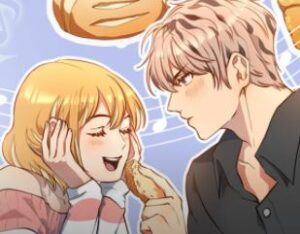 Summary: Kimmie has a unique ability: She can hear taste as music. That also means that she can taste every ingredient. One day she stumbles into a small and messy bakery in Paris and the bread there sounds and tastes incredible. The baker is Kale, who is a pretty chaotic guy and Kimmie is determined to taste everything he makes, because she aspires to be a renowned conductor.
You should check it out if you:
like reading a story with a unique premise
love it when the main characters have hilarious misunderstandings between each other
like it, when the protagonists aren't assholes and try to achieve a goal of their own
17. True Beauty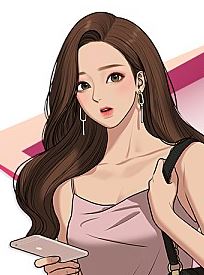 Summary: "True Beauty" is one of the most successful comics on Webtoons. The protagonist is Jugyeong Lim who loves comic books but is also obsessed with her looks. One day she decides that she wants to change her appearance and masters the art of makeup to make her look like a completely different person. Only Suho Lee and her family knows how she really looks like. True Beauty is a love triangle story between Jugyeong, Suho, and Seojun Han.
Why is this so low on my list if it's such a successful webtoon you might ask? The story is called true beauty but Jugyeong is obsessed with her looks – and the appearance of the people around her. Her thought process seems childish some of the time and the outcome of the love triangle is kind of obvious and also a bit unrealistic (Am I making enemies with my unpopular opinion? I hope not). The art is unique and gorgeous though and if you want to read a comic in a lighthearted and superficial setting (idols, make-up, social media posts and so on) this will be for you.
You should read if you:
love reading a story that's focused on the appearance of the characters
don't mind getting your heart broken because both male leads match well with her
like reading a Manhwa with unique and beautiful art
18. To love your enemy (Completed)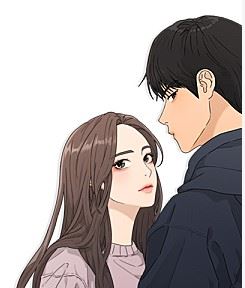 Summary: Yeohee Bae wants to leave her old life behind and goes as far as changing her name. She got caught up in a pyramid scheme and ended up scamming the mother of Yikyung Lee, who holds a grudge against her. Unfortunately, they going to the same university. They get to know each other and their quarrels turn into something else. Unfortunately, this one has a pretty unsatisfying ending, I would still recommend reading it though.
Modern Romance Manhwa – You should read if you:
like seeing love develop from negative feelings
love reading a story where the male lead is kind of shy
donˋt mind unnecessary drama and weird plot choices (they infiltrate a cult out of nowhere and with every new chapter I was like: surprised Pikachu face)
19. The Makeup Remover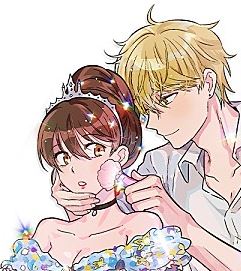 Summary: Yeseul was focusing on her studies all her life but when her college life starts she finds herself pressured to pay more attention to make up. One day she meets makeup artist Yuseong who shows her the ropes and their relationship begins.
You should read this Modern Romance Manhwa if you:
don't mind the occasional drama and bitchy side characters
love reading a story where the premise seems superficial, but the female lead questions societal pressure
don't mind a slow burn
20. Eaternal Nocturnal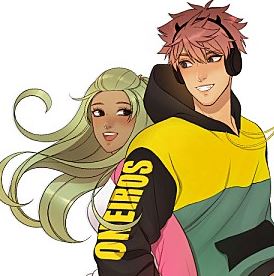 Summary: This one is pretty new, that's why it is so low on the list but it looks really promising, so I wanted to include it. The story revolves around Eve who cannot fall asleep – no matter what she tries. One night Dae appear, the dream eater, appears next to her and helps her falls asleep. I love the premise and you guys should check it out.
There are not many episodes yet, so I can't give you my usual short summary of things to look out for. I will update this list when there are at least 20 episodes, so you know what to expect.