You know those Webtoons where you start reading and can't seem to stop? Something About Us was like that for me. I couldn't stop reading and felt really empty when this Manhwa came to an end. I'm really glad, that it was already completed when I picked it up, so I could binge this beautiful creation. I advise you to do the same, if you want to feel all the feels.
Episodes: 116
Status: Completed
Creator: Lee Yunji
Read this here on: Tapas.
Official summary on tapas: "They consider themselves the best of friends… but that's not how everyone sees them. He's a friend who's a boy. She's a friend who's a girl. That's all! But still… there's something about their relationship that's hard to describe. What will become of these two "friends?"
Something About Us Manhwa: The characters
There are many characters in Something About Us but I would say that the romance part revolves around these four: Woojin, Gahyoung, Eugene and Chanhee. Here is an overview with a quote that kind of characterizes them.
Han Woojin: "You feel like you're in good hands with me, right?"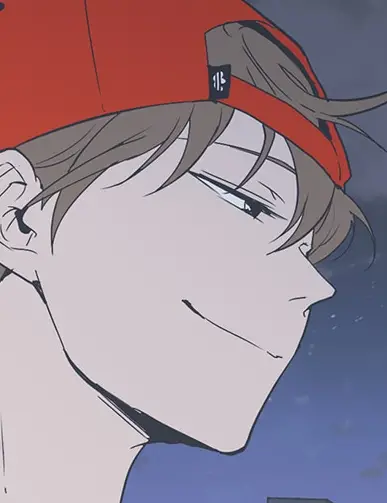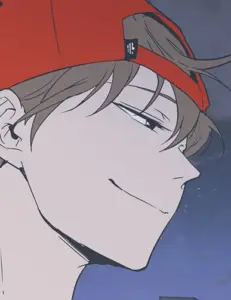 Doh Gahyoung. "I need to sort things out."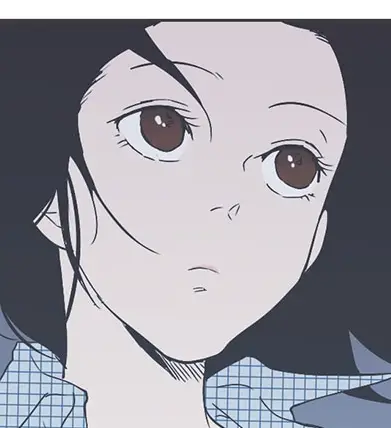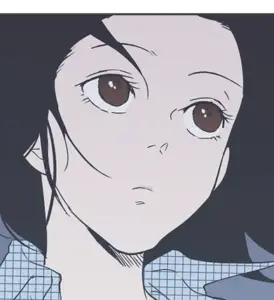 Eugene "I envy you. I want to feel secure too"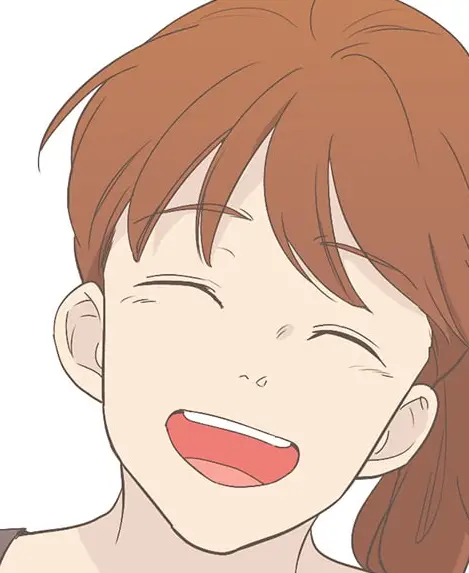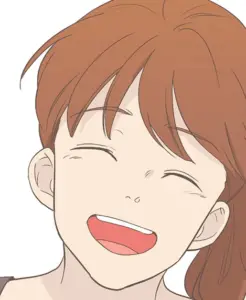 Choi Chanhee: "This is my last chance"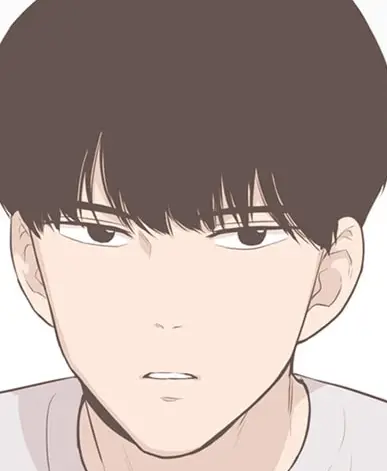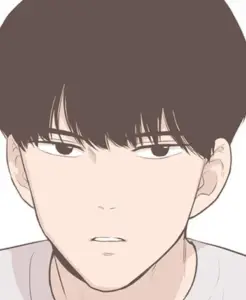 The first chapters of Something About Us
In the first few chapters their relationship is already pretty clear: They are best friends who hang out a lot. They are very close that's why they bicker a lot. Woojin always has nicknames for Gahyoung and he loves teasing her. Because of their dynamic everyone around them assumes, that they are going out but both of them always deny it – because of course, they aren't at this point.
They planned to attend university together but Woojin enrolled in the army instead. That is the first time they are apart for a longer time since high school. After he comes back Gahyoung realizes how much she missed him: "Woojin, the only person I can punch, fight, and play with. You were missing." (Gahyoung, chapter 4). When he comes back and they walk back home after university Gahyoung is the first to notice a change in their relationship.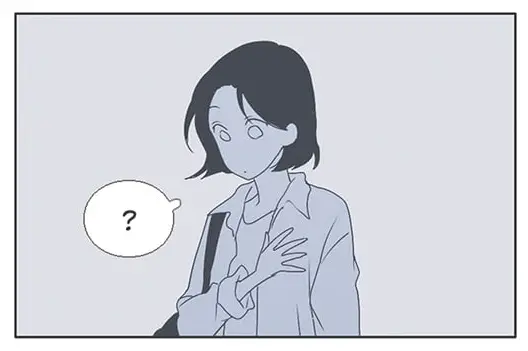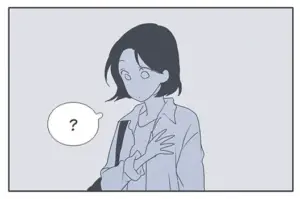 Something About Us Manhwa – You should read if you:
Like to read about best friends becoming lovers (I know, obvious huh?)
Love comics in a college setting
Like seeing a relationship develop realistically – even with the negative feelings
Love it, when even the most annoying characters get a chance to redeem themselves – or get what they deserve
Don't mind when the Mcs explore their feelings with second love interests (at first, and nothing too close)
Like it when the girl is the first to take action
Love reading about a very caring male lead – almost "motherlike"
Like very fleshed out and awesome side characters
Love reading a story with almost perfect pacing
are in desperate need of a calm and realistic love story
Something About Us: My thoughts on this Webtoon
Storytelling
Something about us is one of the best Webtoons I have read and the biggest factor that makes the story so good is the storytelling. It all feels very slow and calm – even when there's Drama. That's because the author takes his time to really focus on the feelings of each character and delivers short monologues from the character's perspective. We get to know WHY someone is doing something in this story – even the sidecharacters. The thoughts look like this:


Even when you don't agree with some of their actions you know exactly why they do it and that helps to be completely immersed in the story. The pacing is also great. Nothing gets dragged on too long and unnecessarily in my opinion. Although there is drama and there are some misunderstandings the characters work actively to change that, so it is not dreadful to read.
Art
The art is beautiful in Something About Us. There isn't anything extraordinary like special backgrounds or highlights but it is very clean overall. The anatomy is on point and what is most important: the feelings are transmitted authentically through the drawing of each expression. The color range of this comic also contributes to the calm feeling of this Webtoon. They are not "in your face" and more in the pastel range.
Something About Us Manhwa Characters (MINOR SPOILERS)
I love the depth these characters have. Almost no one in this comic is just selfless, or just nice, or just bad, and so on. Even Eugene who fucks up pretty badly is just a young girl who was feeling very insecure. I also love how Chanhee realizes that his feelings for Gahyoung may have not been, what he imaged all the time in his head and we get to see the process of it.
But let's talk about the main characters Gahyoung and Woojin. I really love their dynamic. Gahyoung tries to deny her feelings for Woojin at first and distances herself for the sake of their friendship and her friend Eugene. She really tries to work through it all, even though she does pretty harsh things during the whole process. I love how she always reflects on her actions afterward.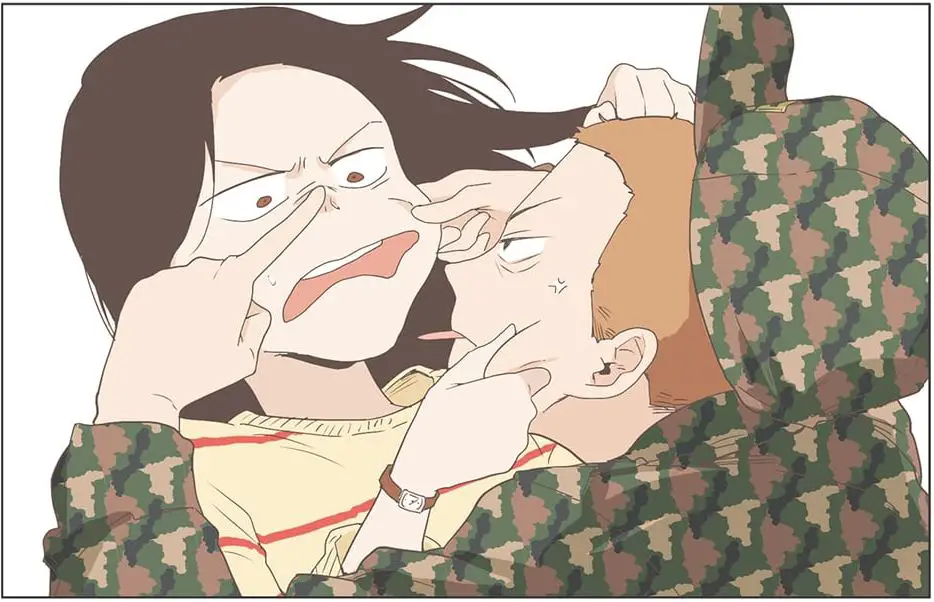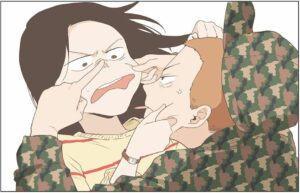 Woojin on the other hand is pretty happy and approachable – that's why everyone likes him. But he can be pretty naive as well. After he shoved any possible feelings for Gahyoung down he never thought of it again, but doesn't really reflect what his actions may cause in others. I still love his character because he means well. I love the chapters from his perspective. He also has a lot of character development.
Something About Us Manhwa Ending (MINOR SPOILERS AHEAD)
This is obviously a huge spoiler so don't read any further if you haven't read Something About Us yet. First of all, I love that the Manhwa doesn't end with them getting together. We see many interactions from their relationship and it's really cute and romantic – especially Gahyoung's graduation project and I LOVED Woojin's reaction to that. I loved it. The only criticism I have is that Gahyoung didn't really strike me as the controlling "everything has to be perfect" type, but kind of gets like that when it comes to their first time.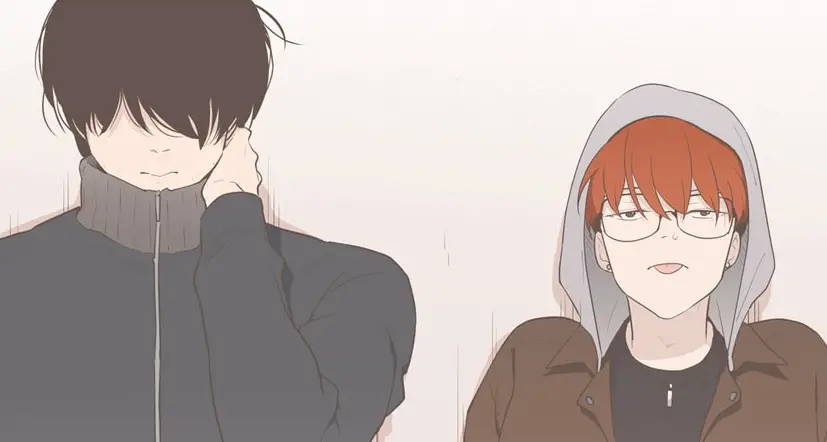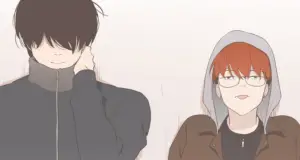 There is also the side story with Chanhee and Hyung… It's so freaking beautiful and so sad at the same time. Hyung is such an awesome character – you like him throughout the whole comic because he is always there for his friends but the side story really takes things into perspective.
For me, every open plot point has a lovely conclusion and even the side characters get their happy or satisfying ending.
Something About Us Manhwa Conclusion: 
Of course, there are ups and downs – even in this story. But because I read this in one go some potentially frustrating arcs didn't frustrate me at all and I could just immerse myself into the story. And it is a very beautiful one. The transition between friends and lovers is done with care and enough time so that everything feels convincing and real. There is no grand wedding, no totally cheesy gesture, no dreamy perfect relationship, and no damsel in distress. Just awesome fleshed-out characters with real-world problems and feelings. If you haven't come to the conclusion let me tell you again: Just go read Something About Us. You won't regret it.