You want to read Romance Manga where an older female falls for a younger guy? I got you. Some of these only have a one-year age gap, some of them have more. But in every one of these Manga (and Webtoon) recommendations, age is an issue and is brought up very often or from time to time. I like consistent stories more than chapters with a short story or issue in itself. But if you want a feel-good Manga where a much older female falls for a younger guy you should check out Sensei wa Koi wo Oshierarenai first.
The biggest age gap is about 17 years, but you can't control your feelings, am I right? Age is just a number people!!!….(FBI…OPEN UP!!)… Nooo! Please don't drag me away. Noooo.
Romance Manga with older female love interest:
1.Promise Cinderella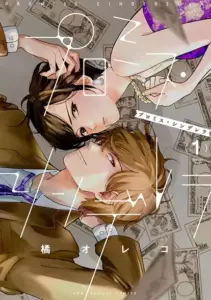 Summary: After finding out that her husband cheated on her Hayame finds herself living on the street. She gets picked up by Issei who seems like a complete jackass. Hayame still takes his offer because she is desperate. After coming to his house she destroys an expensive painting and Issei makes her pay him back by weird dares he chose for her.
Age gap: 10 years
Genre: Shounen
Review: At the first glance Issei seems like complete trash. I love that he is trying to look cool but is constantly the only one getting flustered. He also helps the female lead Hayame in various ways and you can tell already at about 14 chapters in, that he will get much character development. I really like their dynamic and the art is beautiful. I would recommend reading this if you can give the bratty male lead a chance and don't mind a heavy start.
You should read if you:
Like it when the male lead has lot's of character development (he is a Tsundere and basically a brat)
Like a strong female lead who tells people what's on her mind and pushes through hardships
Don't mind when the female lead is dependent on the male lead (moneywise) and he dares her to do things for money
Romance Manga where the girl is older/the guy is younger:
2. Tsuki no Okinimesu mama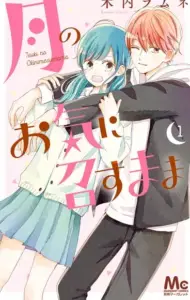 Summary: Runa kept teasing Ayumu in middle school. They still spent a lot of time together. Now that they are in high school Ayumu tries to take her role as a Senpai very seriously. Runa still keeps pranking her.
Age gap: 1 year
Genre: Shoujo
Review: Runa is not honest with his feelings at all and shows his love by constantly teasing Ayumu. But I think it doesn't get too out of hand or annoying. The whole Manga relies on Ayumu being extremely dense and normally I don't like that but I think it adds to the comedic flare this fun and cute Manga has.
You should check it out if you:
Like it, when the female lead is extremely dense
Love it, when the MCS tease each other a lot
Like to read about a quirky female lead and a male lead who is not honest with his feelings
Romance Manga where older female falls for younger guy: teacher-student
3. Sensei wa Koi wo Oshierarenai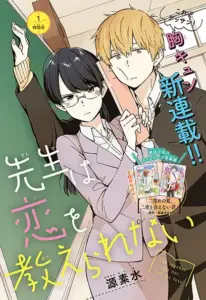 Summary: Arase-kun is a poor lazy student who lives alone in a run-down apartment. He is in a secret relationship with his teacher Yoshitaka-Sensei. She acts tough but is actually very sweet and cares about his wellbeing. Although her motto is: "I can't engage in such obscene acts with a minor."
Age gap: unknown: teacher – student relationship
Genre: Shounen
Review: I love the gap moe you get from Yoshitaka sensei. On one hand, she is really desperate to keep being a good teacher for Arase-kun, while still being a caring girlfriend. She is very strict about physical intimacy though. Meanwhile, Arase-kun feels like an old man although he is the younger one.
You should check it if you:
Like reading a very sweet love story with many hugs
Love it, when there is almost no Drama and when there are problems, it's realistic Drama (no Drama is your thing? Read You got me Sempai)
Like it when the younger one feels older and the older one feels younger – from the way they think and speak
Romance Manga where the girl is just slightly older:
4. Namaikizakari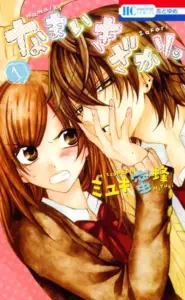 Summary: Although Yuki Machida is a very pragmatic and strict girl she joins the basketball team as a manager to get closer to her crush. As Shou Naruse joins the team he immediately takes an interest in Yuki and kisses her out of the blue. After that, Naruse doesn't give up and keeps being persistent in order to win her over.
Age gap: 1 year
Genre: Shoujo
Review: Although I understand that Yuki had a hard time growing up with many siblings, I wish she would have more character development. Naruse basically is responsible for all the communication they have in the relationship. I still really liked the first 80 chapters of Namaikizakari, but the recent chapters made me wish for some character development – not only from Yuki. 
You should check it out if you:
Like reading a story, where the MCs get together pretty early (and they aren't afraid of intimacy)
Don't mind a very persistent second male lead
Like reading about a female lead that isn't honest with her feelings and doesn't communicate them well
Romance Webtoon with older female love interest:
5.  Age matters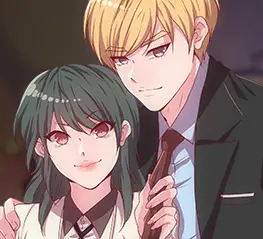 Official summary on Webtoons: "She's a hopeless romantic who's turning 30 – and is not super happy about it. He's a reclusive billionaire who's hired her to be his assistant – and he's not too happy about that either. Together they rewrite the rules of friendship, love, work, and the BEST way to clean someone's apartment."
 Review: I think their dynamic is sweet, especially because Yoon Daniel seems like a jackass at first but turns out to be pretty fragile and caring. Rose Choi on the other hand is very straightforward and takes matters into her own hands. I could do without some of the fabricated Drama though.
You should check it out if you:
Don't mind the occasional Drama
Like it when the main characters start their relationship as employer and employee
Love having a mysterious subplot in a comic
Romance Manga where older female falls for younger guy: some additional Manga to check out
These two have some downsides. I still wanted to mention them, but I can't vouch for them yet. Maybe I will include them in my list in a few months:
6. Musume janakute watashi ga suki nano
Age gap: Not quite sure. Takkun is 20 and she is way over 30.
This one is Ecchi so you know what to expect. Still…the scene where the ten-year-old male lead and the 20ish something female lead have a bath together really threw me off. If you erase that scene from your brain (or don't, no judgment here) it is a pretty fun read and fits the bill perfectly.
 7. Dousei Sensei wa Renai ga Wakaranai
Read this one, if you don't mind a very slow update. I will include this in the list when there are more chapters available to really know if I like the story or not. The beginning seems promising though.
If you don't mind reading an older one you could check out:
The World is Still Beautiful (first aired 2009)