There are many Villainess Manhwas out there and I must admit, that I love that premise, although it is a bit (alright alright VERY) overused by now. Most of the time someone reincarnates in the body of the villainess and completely changes her ways and she becomes kind of a saint or at least a "good girl". Even when they just go back in time, they often leave their villainous side behind. While I love reading a good redemption story, it's also nice to have a change of pace. With these 5 Villainess Manhwa recommendations, you can read about an actual villainess – or at least a scheming and manipulative female lead.
Here is a short overview:
The villainess turns the Hourglass
The way to protect the female lead's older brother
The Villainess lives again
Beware the Villainess
I fell into a Reverse Harem Game!
I must say that "The villainess lives again" is actually one of my favorites, but because she falls short as a "true villainess" I gave the Manhwa only third place. The whole ranking was kind of hard, because I also really really love Melissa with her whole attitude, but it is mainly a comedy, that's why this is also a bit lower on this list. Aaaah guys…. I don't know… just read them all 🙂
Villainess Manhwa recommendations: 
1.The villainess turns the Hourglass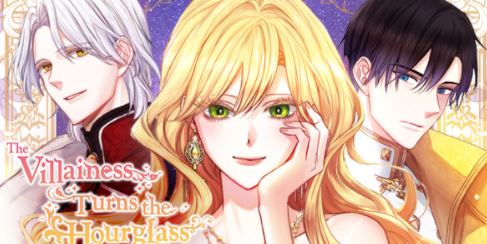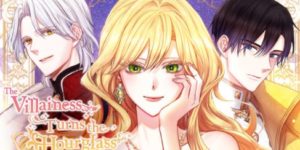 Official summary tappytoon: "After her lowly mother married a count, Aria enjoyed a life full of luxury while harassing her gentle stepsister Mielle. Several years later, Aria is about to be executed when Mielle reveals that she wickedly tricked Aria into building the bad reputation that ultimately brought her to the scaffold. Just as Aria desperately wishes she could change her fate, she sees a curious hourglass that takes her back into the past. Now, Aria can destroy Mielle by using her own tactics against her like a true villainess. The power of the hourglass is on her side… Can Aria take everything from Mielle, or will her actions change the past in ways she couldn't have imagined? Based on the hit novel."
Why is this on the Villainous Manhwa list?
Aria doesn't care about anything but her revenge. All she thinks about is how useful someone is to her (poor Sarah) and how she can use certain people or situations to her advantage. The only one who can really fluster her is the crown prince. She get's really flustered and angry often and also makes mistakes but all in all, she is a pretty cunning villainess.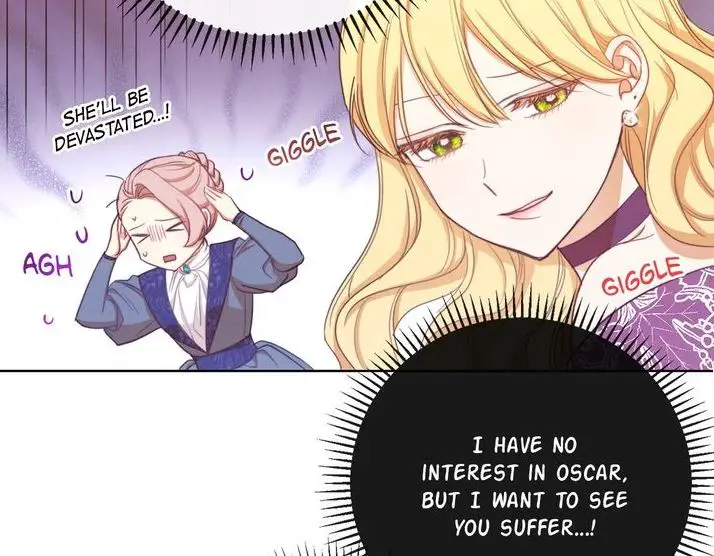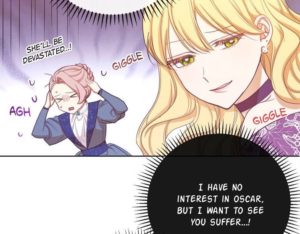 You should read if you:
live for the revenge plot (Mielle is pretty cunning)
love it when the female lead has a special trick/skill up her sleeve (the Hourglass)
like to see the antagonist(s) suffer – not torture but humiliation
A true villainess in a Romance Manhwa:
2. The way to protect the female lead's older brother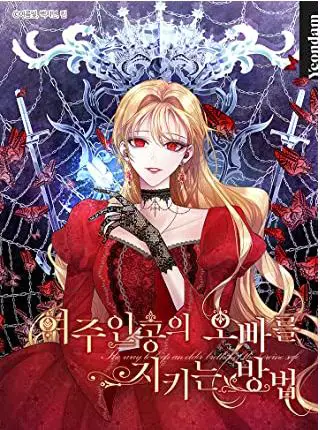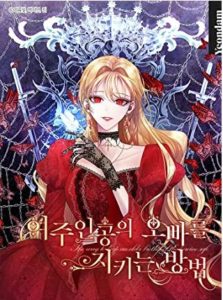 This one is not licensed yet, so I can only share the title picture with you and there is no link to the official site. I will update this article, as soon as this changes.
Summary: The story is about Roxana Agriche who isn't the main villainess of a 19+ reverse harem novel, but rather part of a really psychotic family of assassins: the Agriches. Because she reincarnated, she knows the plot: After the death of her brother Cassis Pedelian the heroin Sylvia will go on a rampage and Roxana will end up getting killed. That's why she tries to protect Cassis when her family kidnaps him while trying to keep up the act of torturing him so her father doesn't get suspicious.
Why is this on the Villainous Manhwa list?
Because she tries to stay alive in her rotten family Roxana has gotten quite violent herself. She doesn't flinch by seeing blood and carries out the tasks her father wants her to do. She is also quite annoyed with some of her siblings and punishes them from time to time. In line with family tradition, she gained a special skill: she trained poisonous butterflies that eat everything in seconds when she gives the command. Although she finds comfort in her interactions with Cassis her goal still is: survival. A true cunning villainess (although rather pitiful).
You should read if you:
like to read a Romance Manhwa with godlike art
love stories with moderate gore (it's not too heavy for my taste)
like to read about Romance in horrible circumstances
Romance Manhwa list:
3.The Villainess lives again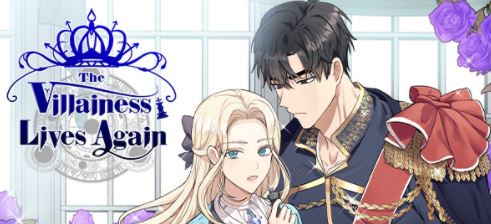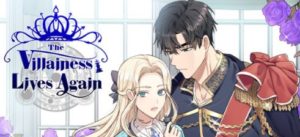 Official summary on tappytoon: "From childhood, Artezia Rosan's happiness was dependent on ensuring the success of her brother. As a master manipulator and schemer, she became his most valuable ally in seizing the empire's throne. That's exactly why her brother's betrayal cut so deeply when Artezia was imprisoned as punishment for all of her crimes. Soon after being rescued by Grand Duke Cedric Ebron, she vows to help him overthrow the cruel new emperor by sacrificing her own life with forbidden magic. Now waking up several years earlier back in time, she will forsake her own family to help Cedric at all costs. They say that blood is thicker than water, but can Artezia destroy her brother while her own romance blossoms amidst the chaos?"
Why is this on the Villainous Manhwa list?
I know guys…to call this fluffy gentle blond a "villainess" could be far-fetched – but hear me out: The first panels say "She was the tyrant's schemer, the villainess who destroyed the empire and the enemy who stole away his family and lover (Cedric's family is meant here)". So after she schemed (including murders) for her brother and her mother, Artezia gets blamed for everything and ends up dead without arms, legs, or a tung. Yes. Look at this: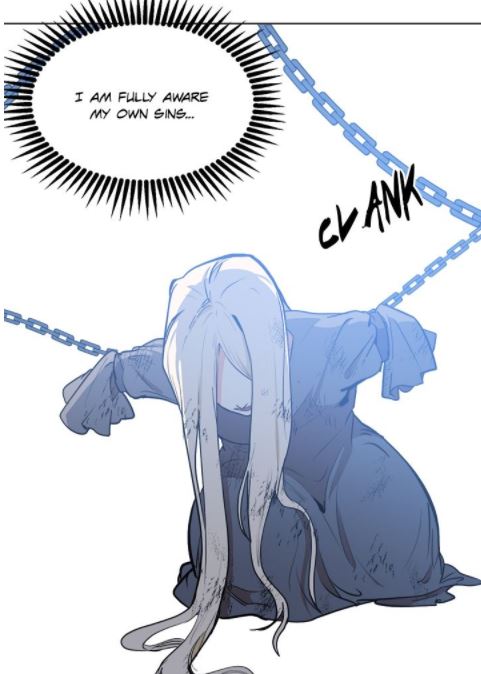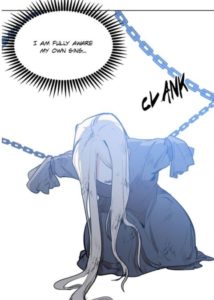 In order to go back in time, she bites her severed tongue and draws a magic circle with her blood. She planned to sacrifice herself to turn back time but ended up going back in time herself. So, she uses this chance to keep scheming – but this time for a good cause. She is still ruthless when it comes to her enemies, that's why this is on the list.
You should read if you:
like Romance Manhwas with a very calm and collected female lead
love to read about a shy but capable male lead
like seeing the antagonists getting manipulated
Villainess Manhwa recommendations:
4. Beware the Villainess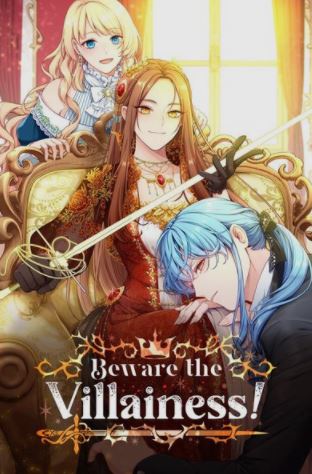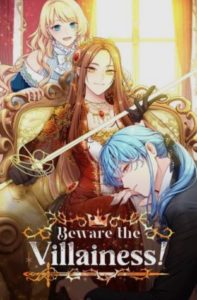 Official summary on tapas: "Sit back and take in this romantic tale of an angelic heroine and her devoted suitors as they vie for the depths of her love… or not. This story's about to go through some edits! After an accident, a modern-day college student awakens as the story's villainess, Melissa Foddebrat. She's far from anyone's favorite, but she IS the daughter of the duke. Determined to live it up, this new Melissa is doing things her way — antiquated society, be damned! All idiots, prepare to step aside or perish!"
Why is this on the Villainous Manhwa list?
This is Melissa's plan: "I won't be the storybook's absolutely wicked villainess, or turn into a reformed saint. And I certainly won't try to seduce these idiotic male characters." And she lives by that. Her main goal is to protect Yuri from her male love interests and she does so ruthlessly and violently.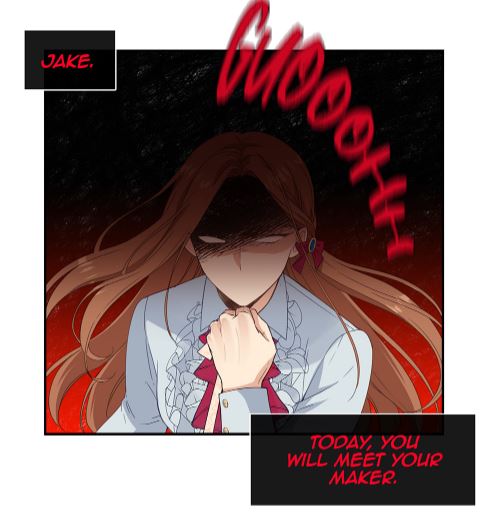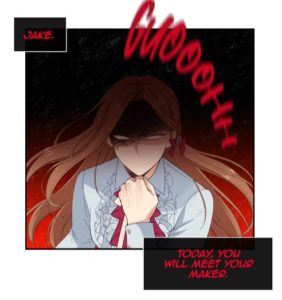 You should read if you:
like seeing friends and morals being valued more than Romance (there is Romance, although it starts later)
need some new Manhwa Memes
love it when the female lead is badass (physically and mentally)
Villainess Manhwa recommendations:
5. I fell into a Reverse Harem Game!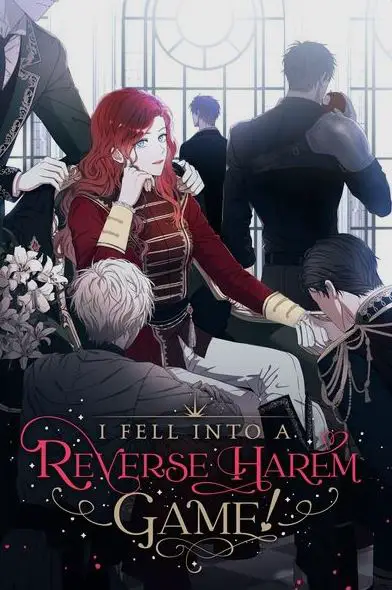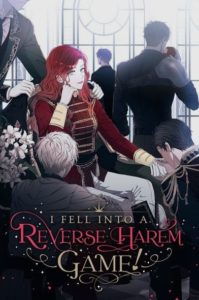 Official summary on tapas: "I woke up in a strange bed, with not just one, but two lovers beside me! In this game of love, affection, and deception, I'm Elvia, the Imperial Princess, with a gaggle of men vying for my favor. Sounds great, right? Except this means I'm also stuck as the villainess while the main character is my manipulative maid, Arielle! She's out to bring me down, and she's got plans for my harem of men. But I know all her secrets because I can see her player notifications. Can I beat her at her own game?"
Villainess Manhwa recommendations: Why is this on the Villainous Manhwa list?
Her name is Elvia Violette Cecelia and she is the villainous princess of the Violette empire. After the reincarnation, she is not as cruel as the original princess but she still spouts orders ("kneel!" "Leave" and so on) and manipulates the people around her to get to her goal. She is also quite cruel at the beginning but she really embraces her role as the master of all these love interests.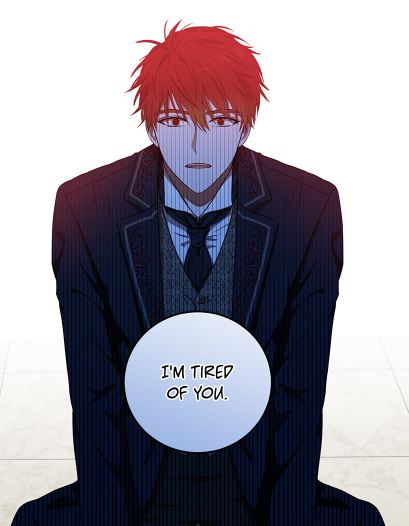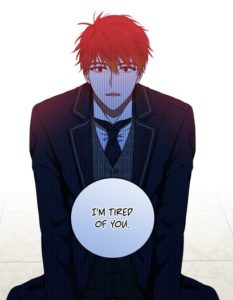 Villainess Manhwa recommendation: you should read if you:
like to see multiple abs on multiple occasions
love to read about an interesting twist in the usual otome game scenario: She doesn't get the choices herself but sees what the player is choosing
like to see relationships develop from hate or submission to affection and truste